Living overseas is an experience like no other. No matter how long you're gone for, where you go, or who you go with, it's important to remember that life abroad is deeply personal. Especially for the first few months, aka the "honey moon" phase, you'll revel in the abundant differences between your homeland and the adopted locale where you've set up shop.
Particularly for native English speakers looking to jump-start their careers, gain some independence, or earn enough money to send home, there's a number of worthy locations to choose from.
Among them is Hong Kong, the de facto economic bridge between East and West-where I chose to spend a year of my twenties. Especially in the ESL industry, the steamy port city is wrongly considered part of China as a working destination. Don't be fooled by those who claim they're one and the same; there are myriad differences between the two, some being quite subtle while others stick out like a Westerner subbing in for an all-Chinese dragon boat team.
Among these differences: currency, language, laws, political system, and the ability to Facebook your mom a few Tsing Tao's deep on a humid Saturday night.
(See Great Firewall of China)
My year was spent in Sham Shui Po, the electronics hub of Kowloon. Work was a fifteen minute commute away, in Whampoa Garden. While I never took up residence on Hong Kong Island-the S.A.R.'s more Westernized territory-Kowloon served as an affordable and convenient alternative. For those looking to lose a bit of themselves in a foreign culture while still enjoying the conveniences of modern life, I can't recommend the peninsula enough.
This article details my experience living in Kowloon. Although I attempt to remain as unbiased as possible, it's important to note that it's written by a native of Canada's unfailingly beautiful Western Coast. I'm used to personal space and natural beauty, two privileges that're few and far between along the "Fragrant Harbour."
While a year teaching English in the world's most expensive city provides life support to your bank account like little else can (as it did for me), consider the following before booking your Cathay Pacific flight to HKG.
Please note that specific tourist destinations and attractions aren't included in this article. Feel free to pick up a copy of Lonely Planet for that.
Political Context
A former British protectorate, Hong Kong's independence has been under threat for some time. In 1997, the British and Chinese governments agreed to a historical "handover," one that would see the city of 7 million (and rapidly counting) fall under complete control of the Chinese Communist Party by 2047.
This is a major point of contention among locals. Many are eager to retain their independence, as exemplified by organized protests such as the Umbrella Movement, while others have reconciled with the Chinese government's inevitable grasp on their home city.
As you might've guessed, equating locals with the mainland Chinese isn't usually received warmly. While they share a teeming border with economies and daily lives that are linked, this is a point of contention that is best approached with caution by expats.
Entering the Chinese mainland is relatively easy. Only a 45-minute train ride away, the Shenzhen border is speedy and efficient. Note that Western passports do not grant free entry into the Communist state. For example, I was able to purchase a dual-entry with my British passport, but my Canadian could only be granted a single…at a higher rate.
A word of advice: the more passports the better. Thanks English grandparents!
Language
Hong Kong has two official languages: English and Cantonese. You'll undoubtedly pick up a few handy Chinese phrases within your first month, but English is more than satisfactory in getting you from A to B. As a guilo (slang for Westerner) it was difficult for me to engage the locals in their native tongue, as they were all eager to practice their English with a native speaker.
While many locals speak Mandarin, it's best not to practice your Putonghua outside of the classroom, should you choose to take up the language on your own. Outside of its practical purpose-to help locals communicate-Cantonese is seen by many speakers as a way of preserving their culture and customs, which many see as in jeopardy.
Before you go, be sure to practice your m goi, a term with comically diverse meanings. Excuse me, sorry, thank you…you'll find yourself spouting it frequently on dreary trips home after work.
Convenience
Heading home after a year in the financial mecca presents a challenging adjustment period. First off, you have to accept the fact you're day-to-day life will never be as straightforward as it was in HK. With an endless array of Circle K and 7/11 convenience stores at nearly every street corner, that late night snack will never again be so close. In a second-floor flat in Sham Shui Po, I occasionally timed my walk from couch to till. I averaged about 1 minute 30 seconds with a leisurely stroll.
While you won't be hard pressed with opportunities to buy throughout the city, contacting both friend and colleague is remarkably cheap. I spent $30HKD ($11.50USD a month) for ten days of unlimited data with China Mobile. I just waltzed into 7/11 on my first day and picked up a sim card.
I had a 3G plan, yet service exceeded any 4G network I've encountered in North America. Even several meters below ground on the MTR, reception is astonishingly consistent.
Yet, the perks don't stop there. For those of us who aren't aware, hiring a maid is a socially acceptable and particularly affordable expense throughout much of Asia. For about $400HKD ($50USD) a month, my flat was cleaned on a bi-weekly basis. While investing in such a service makes more than a few Westerners feel uncomfortable, expats should note that you'll likely be spending so much time in the office, mustering the energy to give that shower a thorough Sunday scrub can be traumatizing.
Most Hong Kong families rely on domestic helpers (maids) to care for their children throughout the week. This has resulted in thousands of primarily Indonesian and Filipina women migrating to the city for work. You'll encounter plenty of them, especially if you teach kids, and while their pay (roughly $640USD) seems paltry, it's more than their take back home.
The bottom line: the city-state is undeniably crammed and tall. Garbage lines the streets as nights progress, and air quality indices will often advise staying indoors. While these negatives are true of most industrial meccas, Hong Kong's geographical minuteness makes everything easy and cheap to get to. Opportunities to spend are everywhere.
Working Culture
Perhaps I wouldn't have invested in a maid service had I not been teaching roughly 30-35 contact hours a week. A typical ESL teacher working in Mainland China typically teaches 10-15 a week. These numbers exclude preparation time.
Most entry-level ESL contracts in Hong Kong will require minimum 30 hours of contact hours a week. This doesn't include the inevitable overtime and boatload of preparation necessary for such an undertaking. Days can be long and, combined with the often dusty and minuscule working quarters, quite draining.
I was crazy enough to take on a Saturday job for a few months before I realized my sponsored work visa didn't allow for such a venture. Meaning, for a few months, I was working well over 40 contact hours a week. I slept like a rock over that period.
ESL teachers are by no means the exception to the rule when it comes to the region's professional culture. Plenty of locals work multiple jobs, many just scraping by in a city with the world's priciest rent.
I won't get into teaching specifics, as every school is different. Just know that getting along with kids is a major asset. Fresh expats are advised to research potential bosses and managers before getting on board. In Hong Kong, he (or she, in my case) who pays the bills is workplace God.
At least getting to work is barely a hassle.
Public Transportation
The MTR will change your life.
Truly, it will.
Spacious, air-conditioned, and hyper-frequent, the mass transit rail makes reaching any part of the city effortless. The metro takes full advantage of how small the city-state is, funneling commuters to work and back at impressive speeds.
The system's equivalent to London's Oyster card is the Octopus, a spot-on analogy for a train system that can reach multiple places at once with unparalleled speed. I loaded mine with $100HKD installments on a weekly basis, meaning my average monthly bill for the service was about $60USD.
Not bad for a clean, convenient service I used daily.
You'll find yourself crammed into tight spaces during busy hours, but it's rare you'll be traveling long enough to experience fatigue.
Living Conditions and Rent
Yup, Hong Kong's rent is astronomically expensive. Google and Forbes wouldn't lie to us…we assume.
Topping Sydney, Australia, and my home city of Vancouver for priciest on earth, the S.A.R. features a seemingly endless array of skyscrapers with rooms that don't leave a ton of space for Monday night Pilates.
I paid $6000HKD ($770USD) a month in rent for half a two-bedroom flat (or apartment for us North Americans). My roommate was a relaxed local from the Philippines whose lovely mom would occasionally crash on our living room couch for weeks at a time.
If it weren't for her easygoing demeanour and deft hand in the kitchen, this might've been a problem. The flat featured two tiny bedrooms, a 400 square foot common area, and a kitchenette. While there existed a few windows, all of them looked out onto a scenic brick vista.
In other words, get ready to spend BIG for not that much.
This aspect of life in Hong Kong gave me the most trouble, and is largely responsible for my return home at contract's end. Most of the expats I ran into and befriended were Londoners, meaning they came from an environment with small average living conditions. Coupled with the fact I rarely ever met North Americans throughout my year, I came to the realization that flat size plays a huge role in who stays, and who goes, among HK expats.
I need a backyard, and I would've had to compromise my savings for a balcony in Kowloon.
Salary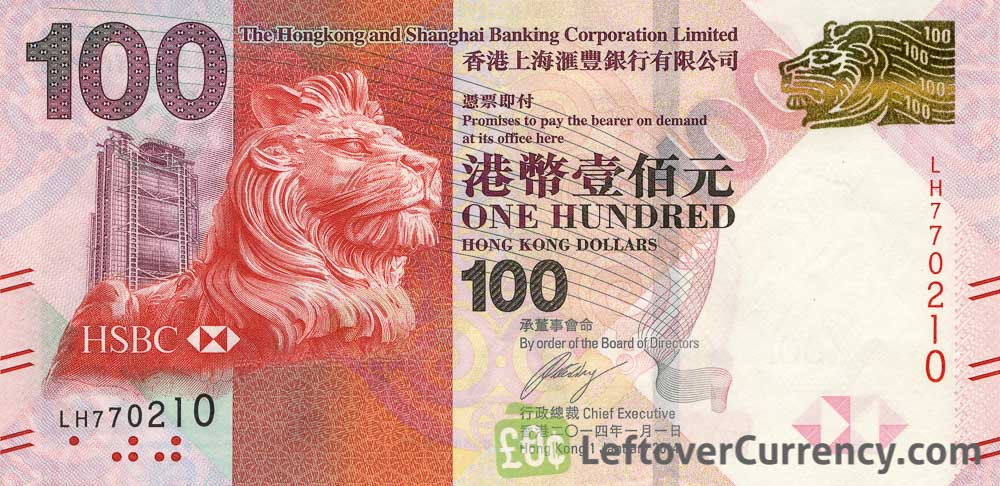 As a University grad with a CELTA (teaching certificate) under his belt, I fetched $23,000HKD ($3000USD) a month. This base salary was complemented by the occasional overtime lesson I'd teach.
From what I've gathered since, my salary was fairly average for ESL teachers just starting out in the industry. Even those with a few years and contracts completed tend to fetch a similar amount.
Note how the number of hours you teach corresponds with the amount of dough you'll be taking home. A typical salary on the Chinese mainland runs about $2,000USD a month, with roughly half the teaching hours required.
While many will argue that life in Hong Kong is too expensive to count on sending much home, I was able to throw about $1,500USD a month into my HSBC Canada savings account with enough leftover for 8 international trips throughout the year.
As for the best bank to wire money bank and forth, I don't know. I opened up an HSBC account in Vancouver before starting my contract, and set myself up with HSBC Hong Kong upon landing. While this seems a sensible idea, please note the two banks are essentially different companies and still charge about $54HKD per global transfer.
Travel Opportunities
I love Hong Kong International.
With the airport express going directly from Kowloon station for just over $60HKD ($8USD) a trip, catching that last-minute flight for a weekend getaway shouldn't ever be much of a problem.
Hong Kong sits pretty close to Asia's center. Depending on what time of year you book (holidays mean surge pricing) economy class tickets are often a steal…especially compared to Canada. A much smaller portion of your salary can be allocated toward travel expenses than you might think.
My direct flight from Hong Kong to Tokyo was cheaper than anything I can find going from Vancouver to Toronto. Be sure to set yourself up with travel insurance, and you're but hours away from some of the world's most sought after sights.
The chance to spend time in Ho Chi Minh, Tokyo, Siem Reap and more makes enduring the HK rat race all the more worth it. Just be sure to book Chinese New Year and Christmas flights well in advance, as these public holidays offer more time off than anywhere else on the calendar.
Health Culture and Food
An obsession with healthy living has swept much of the West. Both yuppie and hipster alike agree that organic beats processed. While I also fall in this 'woke' social demographic, in Hong Kong, the healthy living craze ends where workplace devotion begins.
While hiking paths are prevalent throughout, health clubs are pricey and unreliable. My California Fitness membership cost a clean $6000HKD ($770 USD) and was effectively useless after the company went bankrupt two months later.
That's another story entirely, but I packed on some fat for another reason.
Namely, the restaurant reigns supreme on Hong Kong's streets.
Be it Korean, Japanese, Indonesian or Thai, the city has you covered with everything from gimbap to Tom Yum Goong. Meals are tasty and relatively inexpensive, especially if you stick to the infinite local eateries that litter Kowloon.
Western options exist, but don't expect to find gourmet pizza for a reasonable price.
Traditional Cantonese dishes are commonplace, but typically didn't tickle my fancy. You'll find that most people eat out almost every night, and for good reason.
It's a good excuse to vacate that cramped flat.
As a non-chef with a serious case of culinary illiteracy, this formula was deliciously dangerous. To compensate for my voracious dining, I took up basketball.
Should you find yourself in the same boat, or just looking for some (primarily) friendly competition, I suggest you hit up any of the countless courts you'll find throughout the city. Just bring some appropriate footwear and a ball…jumping into a game is usually pretty easy.
Verdict: Should you give Hong Kong a year of your life?
Everyone sees the world through a different lens. The magnification is amplified when living abroad, so use my mental splattering to help form your decision.
If you're into making relatively good money, experiencing a city that is often termed a cultural hybrid between the East and West, taking in some of the world's best tourist spots, and working your ass off doing it, Hong Kong might be for you.
While people are usually friendly, the Cantonese can be quite stern. Obviously, every interaction is different, so use more energy preparing yourself for the sweltering humidity and sub-par air quality.
Just be sure to warm-up your vocal cords before stepping foot in the classroom…chances are you'll be using it a lot.
(Insert equally witty and thought-provoking sign-off here)